Maui Vacation

Get-Me-To-Maui shows you how to plan your Maui vacation and save big $$$ doing it. Download your free planner, use this site for your research and you will have the best Hawaii vacation.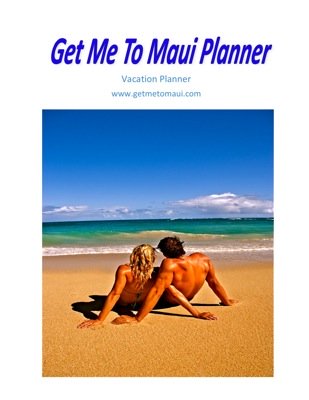 When I first went on my Maui vacation I had as many questions as you. Which part of the island is best for me? What to do? Is food really that expensive? Should we stay in a Condo? House? Hotel? Resort? How do I do all this correctly?
Get Me To Maui answers these questions and a whole lot more. We will take you through each section of the island, describing its benefits and then you decide which fits you best. We show the free things to do, as well as the paid activities. We walk you through the best way to rent a car anywhere, maps, driving conditions, sightseeing drives, beaches; good & bad, we even reveal what we do when we are there.
---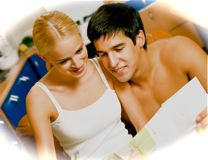 Lets face it when you go on a great vacation its because the vacation fits your lifestyle, you felt comfortable, your were not stressed about the costs, your clothes, activities, etc.. It just fits,
Travel search engines like Kayak.com cannot match your personality to a town or area, they can only show you their offers. You will pay whatever they ask until you want more out of your vacation. Think of it as a travel agent who has known you all your life.
If you follow our lead you will save plenty off the rates advertised in most search engines. You will get a better car rental, you will stay where your lifestyle fits the lodging, you will feel in touch with the people around you, and most important, you will know everything about your Maui vacation before you go.
---
---
| GOOD PLANNING | GOOD DIRECTION | SAVING MONEY | EQUALS GREAT VACATION |
| --- | --- | --- | --- |
| | | | |
Bookmark Us, Check back often we are constantly adding pages and offers. I write pretty slow. You may not be ready to go on a Maui vacation this year, but when you are we will Get You To Maui.
Ma halo
Maui Areas

Plan the perfect Maui vacation by finding the perfect area to fit you. Maui guide to all the areas.

Maui rental

Maui rental options are plentiful use our rental guide to get the best fit for your Maui Vacation

Maui Beaches

Find the best Maui beaches here with the Maui Beach Guide, best family beach, best snorkeling, best surfing beach, even best nude beach.

Maui Hawaii Activities

Maui Hawaii activities, and free things to do on Maui. Save your vacation budget by following our guidelines on, doing activities on your Maui vacation

Maui Dining

Maui dining; Cost of food have you worried find the cheap to the expensive place to eat on Maui. Find out why Not to eat in a resort.

Hawaii Discounts

How to find Hawaii discounts, Maui coupons, discount activity cards, weekly money saving programs

Maui Local Coupons

Maui Local coupons page bring you local dining coupons, discounts, cents off, and helps you to plan your budget for your Maui vacation. Download coupons free.

Maui Go Card

Maui Go Card, go Crazy on activities with the Maui Card from Go Cards USA, Unlimited activity admissions daily for one price. Control your vaction budget by using the Maui Go Card

Maui Gold Card

Maui gold A3H Hawaii discount card is the best activity and shopping discount program for Hawaii travel, get all the how to save information to get your own exclusive Hawaii discount card.

Free things

Free things to do on Maui will fill around the paid adventures you want to try, or will fill a whole month of time. Each area offer unique free things to do try not to miss any.

Free Tours South Maui

Free tours and free activities specific to South Maui. Hike a lava trail, see a lava cliff, art exhibits, craft artisians, Hula shows, all free and all in one area.

Free Tours Central Maui

Free tours central Maui and low cost activities for central Maui. Plan your prepaid guided tours and wrap all the free things to do around the paid stuff. Fill your days with-out emptying your wallet.

Beach Safety

Hawaii beach safety is a great way to enjoy your vacation. Learn from the lifeguards about beach safety, sun safety, and sun burn tips.

Maui Golf

Maui Golf, the course, best tee times, ratings, and reviews. Maui activities, Lodging, dining, free things to do.

Maui Car Rental

Get Me To Maui car rental page will set you on the straight road to saving money on your Hawaii car rental.

Car Rental Tips

Maui Car Rental tips will show you how to save up to 50% on a car rental in Maui Hawaii.

Rental Car Insurance

Rental car insurance in Hawaii needs may differ from your location learn the recommended ways of insuring your self and loved ones on your Maui vacation.

Vacation Planner

Free vacation planner download and Maui guide will save you $$$ on your Maui vacation. Use this planner with the web site and learn like a professional how to save on your families vacation.

Links Page

Links to Hawaiian Islands, Maui, United States, Canada, Caribbean and Travel services. Save money on travel with our hints and advice.

CONTACT US

Contact Page for Get Me To Maui

Get Me To Maui Blog

Maui Vacation? Stay in the area that fits you, eat at restaurants that fit you, do paid and FREE activities that fit you. Learn what you can do to make your vacation fun and affordable. Aloha

Site Map

Get Me to Maui Site Map the quickest way to breeze our site

Hiking Maui

Hiking Maui provides a one stop infromation place to Maui's best hikes, Bamboo trails, Haleakala, hidden waterfalls, day hikes, camping; best Maui hiking guide.

Maui Hiking Companies

Maui Hiking Companies will get you off on the right path to the best Maui hiking trails, they keep you safe get you home.

Contribute To Get Me To Maui

Would you like to share your knowledge about Maui? Great, find out how you can submit your story or tip here.
---
Thank-you for visiting my site, to quickly tell me your thoughts please click here.
---