Maui golf has been voted the "WORLDS BEST" golf. Our courses host the Mercedes Championship at Kapalua, Senior Skins game at Wailea, the Champions Skins Game at Wailea and then there's Kaanapali, this season's home for The Big Break on the Golf Channel. Makena, Kapalua, Wailea, and Kaanapali are all hole in ones. This page will tee up the other courses available to you as well as the famous one.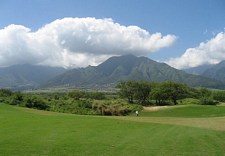 Every golf course on Maui has beautiful views to distract you, and evil designers that thought long and hard on how to test your game. If you play 10 above your norm, feel lucky. Elevation changes, winds, excessive slopes, mean spirited placed landscapes, all join together in making this game more technical here on Maui.
---
Maui Hawaii Golf Weather
The weather on Maui will add to the complexity of your game. Trade winds have no mercy on your ball blowing in brisk gusts that always seems to be in your face. Rain showers are frequent in some areas of the island. Some days the sun itself will seem to create an oven making you sweat even harder over each shot.
---
Maui Golf Tips
Wear protection from the sun.
Get away from the resorts and the cost becomes more affordable
Book 25-30 days in advance
Check refund if deposit policy at every course in case you miss a Tee time.
Rental clubs are available at all courses
Rental shoes are available
Most courses club rentals are premium clubs only
Send your spouse or other, to a spa to lower the guilt factor
---
Click on the course name below to see more information, best tee times, and cost.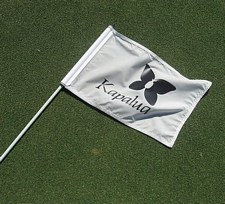 West Maui
Central and Upcountry
South Maui