Hawaii Beach Safety
Beach safety is a great concern on the beautiful beaches of Maui. The beauty and serenity of Maui beaches hold hidden hazards and life threatening opportunities everywhere. Most accidents happen when stupid, and opportunity meet up. Don't be a stupid. Learn the dangers of Hawaii's beaches. The Lifeguards of Hawaii have a great site on beach safety to help you understand, respect and enjoy whatever best Maui Beach you chose to visit. Take the time to scan the site then come back here, to plan a great Maui vacation that is safe for you and your loved ones.
HAWAII LIFEGUARDS

---
Ocean Safety and Beach Safety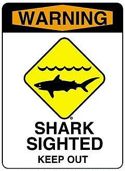 Ocean safety in Maui depends on you knowing the current conditions of waves, currents, winds and weather at the beach you are going to visit. Use this link Ocean Safety Conditions to get a snapshot of conditions. If you are taking a computer on vacation or you have web access check the conditions of the beach before going, you may need to change beaches if one has unsafe conditions.

What we see from the surface does not show us what is in the waters of Hawaii. Hawaii beach safety covers the underwater or unseen hazards that exist here and you should know of them before jumping in the Pacific Ocean. Coral is sharp and full or nasty organisms designed to make you ill. Strange Currents, Rip Tides and Dangerous shore breaks, are hidden from your view. How many sea creatures are there swimming next to you?. Please use this link to the unseen beach safety issues to protect yourself.
---
Sun Safety

The beaches of Maui are excellent places to get a terrific tan, though this may not be the best thing for your health. The worlds top ocean and sun exposed athletes should know a thing about protection of their skin. You will see them covered with clothing, or good UV blocking lotions, they wear sunglasses, and hats. They go unprotected for a short while they perform. They practice excellent beach safety habits so their sponsors see them as professional and reputable.
The best sunscreen are made to meet or exceed the Skin Cancer foundation recommendations, look for their approval on any products you want to use.
Sun Safety
The sun in Maui is intense, very intense, you will burn quickly if you do not have a deep base tan when you arrive. Even if you do have a tan wear a hat and or UV blocking top to keep you in ready to go condition. The Skin Cancer Foundation has a great site to help you have a skin safe vacation and future life. Please follow all the other Hawaii beach safety recommendations on this page.
A visit to our clinics is not the way to spend a vacation in Maui. Remember to apply the GOOD sun screen before you leave the room, re-apply often, and stay covered between 10:00 AM and 3:00 PM while on the beach. If you get in the water and your skin tingles from its coolness you are burning. Stay healthy follow the common sense tips below and enjoy you Maui Beach Vacation.
Sun Safety Tips
Apply 1 ounce (2 tablespoons) of sunscreen to your entire body 30 minutes before going outside.
Apply a broad-spectrum sunscreen with a sun protection factor (SPF) of at least 15.
Reapply sunscreen every two hours when outdoors, even on cloudy days
Avoid the sun between 10 a.m. and 4 p.m. during its strongest rays.
Stay cover or in the shade during the strongest sun.
Try not to fall asleep in the sun.
Protect children by keeping them out of the sun or minimizing sun exposure and applying sunscreens starting at 6 months of age.
Wear proper clothing to protect your skin.
---
Sun Burn Tips
Best defense in cases of sun burn is a good offense, do not let yourself burn! When you cook a steak it turns brown doesn't it, well your skin is no different. The tan is your body's defense mechanism, it is not a fashion statement or cool. Wrinkled leathery skin, with blotches of redness is not a turn on for anyone. Severe burns will require medical attention thats beyond our scope here. If you feel ill, faint, or dizzy, go to a clinic or to a doctor, they can better take care of you than you can.
The following tips are for mild sun burns only.
Drink water, juice or sport drinks your skin needs liquids to heal
Stay away from alcohol and wine they will tend to dehydrate you
Take a bath in Tepid water(cool to touch) and if available pour milk over the red skin
Gently apply a light moisturizer to the affected area
Stay out of the sun until your body heals itself
Take acetaminophen if you have headaches or chills
Wear UV protecting tops until you heal, or darker colored tops
Beach safety is probably the last thing on your mind when planning your Maui vacation but if you learn it here you will have a much better vacation.
MAHLO and may all your travels be safe and enjoyable.