Maui Local Coupons Page
Maui local coupons are your reward for visiting the businesses offering Maui discounts. When a visitor arrives in Maui they want to know they will get the Maui discount for their vacation dollar and Maui discount coupons help.
Explore the Hawaii coupons listed, this will grow as word gets out of this free service for Maui local businesses. Look around, download, print, clip and insert in your trusty folder along with your planner, but most of all use them.
Then relax, dream of Maui discounts, and keep your hard earned money for buying your next Maui vacation with Get Me To Maui.
Another way of saving money on this vacation is visit our Maui Discount page where you can get free dining, free activities, rental car discounts, free gift coupons and more.
---
The Coupon List is sorted by type of business, Click here to be taken to the proper listing.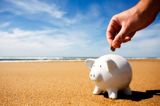 We try our best to keep up with local opportunities for our users, but sometimes we are behind, or your vacation is past a expiration date. We are sorry for this and if you feel you are not receiving fair response from the vendor please let use know and we will promptly remove them from the list.
Thank-you and enjoy your vacation.
For more discounts and coupons visit Maui Coupons and Hawaii Discount Page, where you can order the trusty Hawaii Entertainment, Big Discount Book.
If you know of any business that can benefit from this service please direct them to Maui Business Free Coupon submit page.
---
Jawz Fish Tacos Island Style

Free spin and win coupon. Everyone's a winner. We have a roulette wheel to spin on the wall. You win a free soda, free basket of chips, a free dessert or 50% off your entree or a free entree! All you need is a coupon! Get the Coupon
Jawz Fish Tacos Island Style
Grill Started as a road side fish taco stand in the late nineties and has evolved into a restaurant and 2 mobile Jawz Fish Tacos lunch trucks. Both lunch trucks are out at Makena, one inside the state park at the 1st entrance and one out on the road. Pull over and feast. The restaurant is at 1279 south kihei rd. in the Azeka shopping center next to Bank of Hawaii. Crowds recommended bring friends and make it a party.
Under $11.00, and most way under, plus excellent beer selection in the restaurant.
Location: 1279 south Kihei Road. In the Azeka Shopping Center.
---
Moose McGillycuddy's, Pub and Cafe


Free Breakfast, What a way to start your vacation day. Buy one get one FREE, All you need is a coupon! Get the Coupon
Moose McGillycuddy's, Pub and Cafe
Founded in Waikiki in 1980 and famous on Maui since 1983. The Moose now features two great locations on Maui, 844 Front St Lahaina & 2511 S. Kihei Road. Known for generous food portions and the island's best Happy Hour, breakfast is the ideal intro to our family friendly sports bars. Nightly dinner specials are designed to stretch your food dollar. When on Maui don't miss the Moose!
Nightly diner specials under $15.00, and most way under, plus nightly beverage specials to help you relax after a day of vacation.
Locations: 844 Front St Lahaina & 2511 S. Kihei Road. We are always close to you.
---
Stella Blues Cafe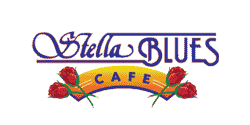 Save 20 % on Breakfast and Dinner at Maui's Stella Blue's Cafe. All you need is this coupon Get The Coupon
Stella Blues Cafe
Stella Blues 17 years serving Homestyle New American foods on Maui means one thing. They know what the right way to do it. A family owned restaurant that strives to welcome and impress each person with a bountiful menu of homestyle comfort foods. Breakfast, Lunch, Dinner served for your convenience just like home. Stop by, see for yourself and save 20% for eating one of the best reviewed restaurants on Maui. Grateful Dead poster and 60's decor take back to a funky American time.
Great Food, Great Atmosphere, Great Drinks and a supper Happy Hour from 3:30 to 5:00
Located at 1279 S. Kihei Rd. Phone, 808-874-3779
---
Basil Tomatoes Italian Grill
Sunset Special - from 5-6 PM, everyday, except holidays. But one entree get the second entree at 50% off Get The Coupon
Basil Tomatoes Italian Grill
Basil Tomatoes Italian Grille is situated on the 5th tee of the Kaanapali Golf Course and on the grounds of the Royal Lahaina Resort. Historically significant as the oldest building in the Kaanapali Beach Resort, owned and operated by H. Jon Applegate since 1995. Completely open-air, the intimate dining room is the perfect setting to discover the extensive wine list and Northern Italian cuisine featuring fresh fish and grilled specialties.
Visit Basil Tomatoes website for Menus, Pictures and more.
Located with breath taking views on the 5th Green of the North Ka'anapali Golf Course
2670 Kekaa Drive Kaanapali, Maui, Hawaii Phone: 808.662.3210
---
Custom Search
---
---
Check back often we are constantly adding pages and offers. I write pretty slow. You may not be ready to go to Maui this year but when you are we will Get You To Maui.
Leave Maui Local Coupons Go To the Home Page
MA HALO