Maui Vacation Planner and Maui Guide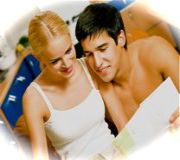 Get-Me-To-Maui's Vacation planner will show you how to plan your Maui vacation using travel tips and secrets from all over the web. We have read and condensed into this planner download the best sequences of planning a vacation we could find. This saves you from continuously searching the internet for tidbits of information on the best way to go about renting a car or getting the best deal for lodging.
Download the planner and start today planning your perfect Maui vacation
GET MY CUSTOM VACATION PLANNER
Speaking of Lodging what is available to rent on Maui?
B&B
Oceanfront Hotels
Secret Villas
Maui Condos
Oceanfront Homes
Mountain Hideaways
Cabin
You will not find all of these on the major search engines but here we show you how to find them, rent them and what to expect when you do.
---
Renting a car seems easy but do you really need all the extras they say you do? We tell you how to:
Rent the right car
Get the best possible price
Get free specials delivered to your email from every car rental company
Why you may not need a rental on Maui
Stop before buying rental insurances
What to NOT do on Maui with your rental car
Is this the only things we cover NO, we also cover everything you will need to enjoy yourself in a place that will fit your personality. Pay only for what you want to do, not what the boxed vacations offer.
Download the planner and start today planning your perfect Maui vacation
GET MY CUSTOM PLANNER
Our vacation planner is different in that we start with your budget, something you will hard pressed to find on other travel sites, The vacation planner and Maui guide will walk you through finding what you can afford, guiding you along the way. Think you will not be able to afford it? probably can and we even suggest how to save for the vacation.
We have thought about the travel tips, that agencies do not, like where to shop, we get you discounts and coupons, where should you eat, are the beaches safe for my kids, what should I rent and where, but most important is, how to relax and enjoy yourself knowing you have it covered on vacation.
---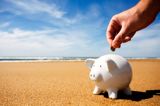 The cost for this vacation planner and all the information on the site,--- FREE --- No strings, No Timeshare tours, No Salesman, No favors, Nada, Zip, Nothing, you don't even need to give your email address, just tell your friends how it works out and where you planned your perfect vacation. You could contact me and let me know I helped though, by clicking on the bar at the bottom of the page and sending me a comment.
Download the planner and start today planning your perfect Maui vacation
The planner will walk you through using this site's many pages to teach you how to plan your vacation under your terms. We may or may not have all the pages up as you plan but we are going as fast as we can.
After you go please contact me and let me know how Maui was for you.
---
Other Pages You May Need
Area of Island

Am I staying in the best area?

Don't miss the best restaurant close to you

I could have stayed in, What?

Is this Maui beach safe?

Am I missing out on Maui's best activities?

The best golf course for me on Maui is?

What things to do on Maui are free?




---

Check back often we are constantly adding pages and offers. I write pretty slow. You may not be ready to go to Maui this year but when you are we will Get You To Maui.

MA HALO