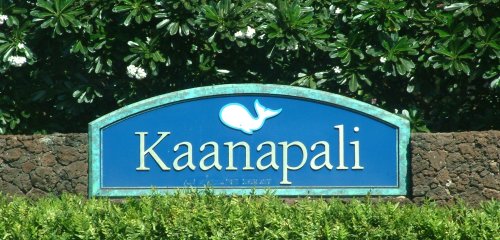 Kaanapali Beach Maui, is the most inclusive vacation area on Maui
Three mile white sand beach
Five Ka'anapali Maui Hotels
Six Ka'anapali Maui Condo resorts
One central shopping mall
Oceanfront Restaurants
Oceanfront walk way to all of it

Listen to Hawaiian Music
Ka'anapali Beach Maui is the where the best vacations on Maui are made. This area has every amenity, you can dream for a Vacation. Once here, some people never leave the area.
Ka'anapali Beach has something for everyone, and the activities are right here for your comfort.
After laying in the sun, visit the other resorts along the walk-way in the shade of swaying Palm trees.
Walk into the resorts and you will find boutiques, spas, entertainment etc.. The use of the resorts pools are not always available to non guest but the use of its common areas, shopping and restaurants are welcomed. Spend time in each resort, it is free and you will be amazed at the decor so bring a camera.
---
Ka'anapali Dining
Fine dinning in oceanfront restaurants are just the cure after a day of adventure here on Maui. The restaurants around the Whalers Village Shopping center are open aired and serve award winning dishes nightly. Every budget can easily be accommodated in Ka'anapali. Every taste is satisfied as well. See the listing of nearby restaurants here for West Maui and the Ka'anapali area.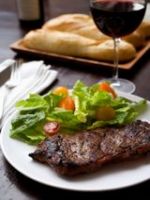 In the mood for a little entertainment after such a relaxing day in paradise, just head on over to the Ka'anapali Beach Hotel for a magic act like no other. Dinner and a show will be just what you need to set up your next exciting day in Maui. The show is Kupanaha - Maui Magic for All Ages a must see. Get entertained, fed and relax with a beverage or two.
Not in the mood for a sit down dinner, we have you covered; with a Safeway right up the street and for a quick and very cheap lunch or dinner try the food court at Whalers Village. Food is exactly what you will need with all the activities you will find here in Ka'anapali Resort.
---
Hawaiian Luau
No Hawaii vacation can be complete without one Luau, and Ka'anapali will not let you down. The Hyatt Luau , and the Royal Lahaina Resort provide excellent Luaus to entertain and please you.
---
Ka'anapali Spas
Ka'anapali Beach resorts offers spas to relax and rejuvenate the souls of the travelers. The Heavenly Spa at the Westin, and the Spa Moana at the Hyatt. After a day of adventures and sun a quiet relaxing spa treatment is what you need to rub out the day's aches. Rejuvenate from today and protect from tomorrow's exciting Maui sun, all the while being pampered like you deserve. While he is out golfing, treat yourself to total luxury in Maui.
---
Ka'anapali Golf
The Ka'anapali resort has two of the most famous golf course in the world with in walking distance from every resort. The Royal Ka'anapali Course, and the The Ka'anapali Kai Course. The scenes from PGA tournaments and Big Break Kaanapali are still in most golfer minds, bragging rights come with each round played on Hawaii golf courses.
---
Ka'anapali Activities
| ****ACTIVITIES**** | ****ACTIVITIES**** |
| --- | --- |
| Snorkeling at Black Rock | Dinner Theater Shows |
| Sunset Dinner Cruise | Romantic Beach Walk |
| Scuba Diving | Surfing |
| Kayaking | Windsurfing |
| Parasailing | Being Lazy |
| Golf | Shopping |
| Jog the walkway | Bike riding |
| Tennis | Late night Walks |
| Jet ski | Fishing |
| Beach Combing | Sun Tanning |
| Many more | Luau |
Plan your activities to take advantage of your location while at Ka'anapali you will save time and money by booking in advance with your Planner to guide you. Take time to realize the once in a lifetime trip you will have here in Maui, take advantage of your hard work and enjoy your reward for planning and saving to get here.
You see there is only one thing holding you back from visiting Ka'anapali Beach Maui, YOU. Download our planner and say to yourself
Please Get Me To Maui.
---
---
Check back often we are constantly adding pages and offers. I write pretty slow. You may not be ready to go to Maui this year but when you are we will Get You To Maui.
MA HALO