Rental Car Insurance in Hawaii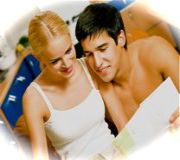 Rental car insurance in Hawaii can be a blessing when something goes wrong while on your Maui vacation. Follow Get-Me-To-Maui rental car insurance guide along with the corresponding Maui planner and you will learn what you need to stay safe and covered as cheaply as possible.
Do not skip this process it is very important to be covered while on vacation. I have never been to Maui when I did not see or read about an accident involving tourist. If you damage a car while renting it, you are responsible to the rental company for daily rental fees for every day the car is not in service. On Maui car parts are not readily available like the main land so repairs take a long time. Make sure you personally are covered as well as any passengers in your car.
Get-Me-To-Maui rules of rental car Insurance
Call you regular insurance company and confirm you have the rental car rider on your policy.
Confirm with insurance company you have full coverage on rental car.
Ask the rate they will charge for Lost service coverage on rental car.
See if your insurance covers the contents in the car as Maui is famous for vehicle break-ins, Do Not Ever Leave anything in the car while you are not beside it. Even paradise has low lifes.
Make sure you use a credit card that will provide rental car insurance, not all cards do, and not all versions of the major cards do. Then write down in the free planner, the card, so you use the right one at the counter. Use the 800 number on the back.
Here are most credit card websites to look up the information;

Visa, Master Card, American Express, Discover Card


There are areas of Maui the rental companies do not want you driving, verify that your rental car insurance company will cover you in all circumstances if you plan on driving in those areas.
Some car rental companies bonus their employees on up selling the rental car insurance do not be a victim of excessive sale tactics. I have never felt this on Maui but on the Mainland it is normal.
Leave the rental car insurance page and get back to Maui car rentals.

---
The insurance institute recommends the following;
Renting a Car This Summer? I.I.I. Provides Rental Car Insurance Tips for Vacationers
Contact: Press Offices
New York: 212-346-5500
Wash. D.C.: 202-833-1580

Rental car insurance can be tricky. Unfortunately, many vacationers don't even think about car rental insurance until they get to the rental car counter, which can result in costly mistakes, according to the Insurance Information Institute (I.I.I.).
"The decision to buy rental car insurance or any other insurance product should not be a snap decision," says Jeanne M. Salvatore, I.I.I.'s consumer spokesperson. "Unfortunately, with long lines at rental counters during the summer months, some people panic when asked if they would like to buy or decline car rental insurance. Faced with a number of choices, some renters either purchase all of the coverage or they decline the rental car insurance without knowing if they are covered by other policies. This can result in either wasting money by purchasing unnecessary coverage or it can leave a consumer dangerously underinsured."
Before renting a car, the I.I.I. suggests that you make two phone calls – one to your insurance agent or company representative and another to the credit card company you will be using to pay for the rental car.
1. Insurance Company
Find out how much coverage you currently have on your own car. In most cases, whatever coverage and deductibles you have on your own car would apply when you rent a car, providing you are using the car for pleasure and not for business. Remember, if you have dropped either comprehensive or collision on your own car as a way to reduce costs, you will not be covered if your rental car is stolen or damaged in a collision. In this case, you may want to purchase the collision damage waiver from the car rental company.
2. Credit Card Company
Rental car insurance benefits offered by credit card companies differ by both the company and/or the bank that issues the card, as well as by the level of credit card used. For instance, a platinum card may offer more insurance coverage than a gold card. To know exactly what type of insurance you have, call the 800 number on the back of the card you will be using to rent the car. If you are depending on a credit card for insurance protection, ask the card company or bank to send you their coverage information in writing. In most instances, credit card benefits are secondary to either your personal insurance protection or the insurance offered by the rental car company. If you have more than one credit card, consider calling each one to see which offers the best insurance protection and travel assistance services.
At the Rental Car Counter
Since insurance is state regulated, the cost and coverage will vary from state to state. Consumers, however, can generally choose from the following coverages:
Collision Damage Waiver
Sometimes referred to as a Loss Damage Waiver, they are not technically insurance products. They do, however, relieve or "waive" a renter of financial responsibility if their rental car is damaged or stolen. In most cases, waivers also provide coverage for "loss of use." This is in the event the rental car company charges the renter for the time a damaged car can't be rented because it is being fixed.
Waivers, however, may become void if the accident was caused by speeding, driving on unpaved roads or driving while intoxicated. If you have comprehensive and collision on your own car, you may not need this additional protection, which generally costs between $9 and $19 a day.
Liability Insurance
Provides liability protection for up to one million dollars. Rental companies are required by law to provide the state required amount of liability insurance. Generally, these amounts are low and do not provide much protection. If you are adequately insured on your own car, you may consider forgoing this additional liability protection. If you feel more comfortable with this supplemental insurance, it will cost between $7 and $14 a day. However, an umbrella liability policy may be more cost-effective. This provides an additional million dollars worth of liability protection for accidents while driving your own car or one that you rent. It generally costs between $200 to $300 annually.
Personal Accident Insurance
Offers coverage to you and your passengers for medical and ambulance bills for injuries caused in a car crash. If you have adequate health insurance or are covered by personal injury protection under your own car insurance, you may not need this additional insurance. It generally costs about $1 to $5 a day.
Personal Effects Coverage
Provides rental car insurance for the theft of items in your car. If you have a home or renters insurance policy, you are generally covered for theft of your belongings away from home, minus the deductible. Generally, this coverage costs between $1 and $4 a day. If you frequently travel with expensive items such as jewelry or sports equipment, it may be more cost-effective to purchase a floater under your home or renters insurance policies. This way, these items are fully protected with insurance at home as well as on vacation.
If you don't own a car and are a frequent car renter, you may consider purchasing a non-owner liability policy. This not only provides liability protection when you rent a car, but if you borrow someone else's car.
States have minimum age requirements to rent a car and some rental car companies now investigate your driving record and/or credit history. Check with the rental car company to find out its policy before picking up the car.
For additional information on rental car insurance, you can access the I.I.I.'s website at www.iii.org.
The I.I.I. is a non-profit, communications organization supported by the property/casualty insurance business.
Mahalo and I hope you never need the insurance, Enjoy your vacation knowing you are covered.
---
Other Pages You May Need
Area of Island

Am I staying in the best area?

Don't miss the best restaurant close to you

I could have stayed in, What?

Is this Maui beach safe?

Am I missing out on Maui's best activities?

The best golf course for me on Maui is?

What things to do on Maui are free?




---

Check back often we are constantly adding pages and offers. I write pretty slow. You may not be ready to go to Maui this year but when you are we will Get You To Maui.

MA HALO