Wailuku Maui Guide
Wailuku Maui is old Hawaii rebuilding itself into a hip viable visitor destination. Being the center of business and the county seat or Maui, this area offers visitors a more historical view of Maui than the resorts. Visit the museums, and Iao Needle, hike Waihee Ridge and Valley trails then spend the rest of the day slowly enjoying the people and shops of Wailuku.
---
Market Street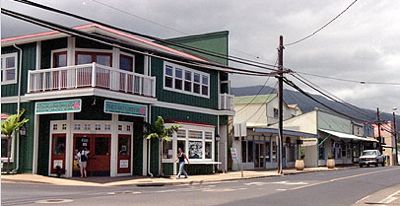 Market Street is the place to go for shopping, antiques, art galleries, and resale shops, finding them all is even easy with a guide. A walking tour will guide you through 23 historic shops, this can be picked up from the Wailuku Main Street Association office at 2035 Main, Suite. 1. This is great place to find everything from collectible Hawaiian art to snazzy hip shoes. You will enjoy the slow pace and the Aloha hospitality of Market Street.
---
Iao Valley
Iao Needle is a required attraction when you visit Wailuku Maui. This valley holds a secret sacred burial ground for the Maui Chiefs. Iao Needle is the name given to the outcropping rock in the center. A walking tour fully covers its horrific history and exciting events that create the past. When there you will be standing in the collapsed crater left by the West Maui volcano.
---
Bailey House Museum
The Bailey House Museum
is a great way to see life as it was during the last reign of a king on Maui. Other museums and antique shops can better fulfill the history of Maui Hawaii. Take a day in this area to fully get to enjoy it and the people who call it home.
---
Waihee Valley and Ridge Hike Guide
The Waihee Ridge and Valley trail is a half day adventure you should not miss, but be prepared, as it is a difficult hike with breathtaking views. If you ever wondered what a rain forest inside a volcano looks like this is it. Bring water, snack, camera and good shoes. This is best done in the morning early before the clouds start to form. Five miles round trip and 1500 feet of elevation change.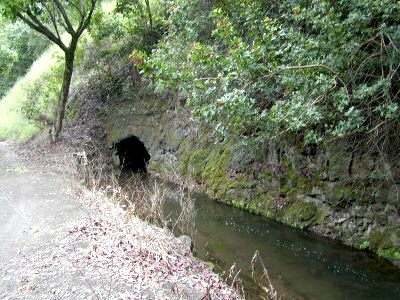 After you hike the ridge and see what seems like half of Maui from its summit there is only one place left. You will see from the floor of the valley what you just climbed. This is a moderate to easy hike. You will need to cross a few cabled foot bridges. Along the paths you will see how the water is accumulated and collected by the ditches, tunnels, and bridges built to control the run off from the mountain and rain forest. After this hike head into Wailuku town for a good hearty lunch at one of the fine diners.
---
Waihee Beach Park
Waihee Beach Park is just up the street from the hike area and is a great place to stop and rest after hiking. Grab a bag lunch and enjoy the day at this quiet beach park.
---
Maui Tropical Plantation
Maui Tropical Plantation is on the way back from Wailuku and is worth stopping in if you have the energy or you may save it for a day when you go to Kahului and do some shopping.
---
Dining in Wailuku
Dining in Wailuku means small local eateries and cafe's. They are divers, affordable, and serve excellent food. Archies and Sam Satos seem to always stand out. Loco Moco is the spot for locals you know what that means; it's the place to go for taste, size and cost. Just walk the streets and stop in a local eatery that suits your taste for the day. Don't be offended if there is no restrooms at some of these eateries, it is not required that they provide restrooms in Hawaii, most do, but some small ones do not, they will direct you to one though.
---
Getting budget shock by the cost of some activities on Maui, have no fear. We deliver over a hundred free activities for you and your family. We even list a few that cost a little but are low priced for what you get. Read, Plan, and enjoy yourself more knowing you can save big with these activities.
---
Check back often we are constantly adding pages and offers. I write pretty slow. You may not be ready to go to maui this year but when you are we will Get You To Maui.
MA HALO