Kahului Maui Hawaii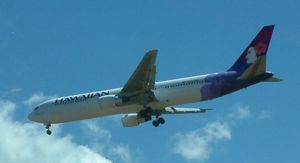 Kahului is where you start your best Maui vacation. The airport is located here as well as the harbor. A high concentration of commercial and retail services here provides all you need if you are staying in a condo. Costco and Wall Mart are located right as you leave the airport for a quick stop to load up. Once you are a block or two away from the airport excellent diners and small cafe's are ready to calm your hunger from your flight.
---

Shopping is what this town is all about from the Queen Ka'ahumanu Center, to the Costco
and everything in between, can be found here. There is also Maui Mall for more reasonable shopping, I favor Maui Mall because its open air and better prices. There is a great a great swap meet on Saturdays here. Maui Marketplace is on way out of town. If you are on Maui and need something this is where you will find it. According to most locals I ask, the best place to buy gifts and souvenirs is here at Wall-Mart.
---
Kahului Activities
Activities are kind of non existent in the business section, except for shopping. There is a great park that wraps behind the airport named Kanaha Beach Park, it is two minutes from the airport and a great place to kick off your shoes and walk in the sand after your five plus hours of flying.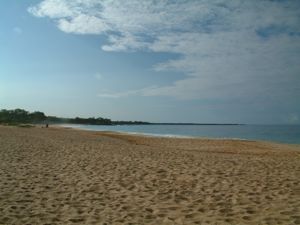 This park offers great activities like wind surfing and kite surfing full services, you must try this park if your area of Maui is cloudy. Waihee Beach park is below the Waihee Municipal Golf Course. It has a brown stone sand and good beach combing. Often a little windy but decent swimming and snorkeling. Three other beaches are in this area, they are Baby Beach and H.A. Baldwin Beach these two combine to make a great kids beach as a pool forms where the kids can play and the shore breaks are consistent for body surfing. Facilities can be found here such as a pavilion, showers, grills and tables. The last beach is really not a beach but it is an excellent surfing spot and that is Ho'okipa Beach Park. No beach to speak of but a great place to surf and wind surf. Ho'okipa also has full facilities for your needs. For a full listing of Maui Beaches Maui Beaches.
---
Maui Tropical Plantation
On your way to the resort areas on the west or south side, you will pass through the sugar fields and valley that Maui is named for; The Valley Isle. It is in this valley that you will find the Maui Tropical Plantation this is a great place to see Hawaii's plants close up.
If you want to see the intense labor and processing it take to add sugar to your coffee stop by the Alexander and Baldwin Sugar Museum. Learn about sugar's history and its affect on everyday life for all of Maui.
---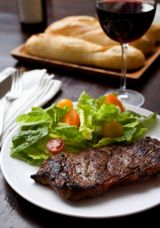 Kahului Dining
For dining in Kahului there is a great number of eateries both stand alone and in food courts. The best thing about this area is, it is affordable. Look around here for any place with a lot of locals in it and you will do well.
---
Kahului Hotels
There are few Kahului hotels that we could recommend but Maui Beach Hotel seems to pull good reviews for short stays. For a listing of Hotels or accommodations by area of the island Maui Hotels.
---
You can see there is something for every one here, give yourself a break from the resort and drive into Kahului for a day of shopping and fun. Wailuku is right next door and together they offer a great way to learn what Maui is all about.
AREA PAGE Find the right area to stay in for your trip.
HOME PAGE OK Get me out of here.