WAILEA RESTAURANTS GUIDE
There are a lot of reasons to love dining in Wailea restaurants. Some have oceanfront seating, some golf course settings, others have excellent the service, but the main thing is the food. Food in Wailea and Makena takes on a different meaning, a relaxed, reward for a day sent on a golf course or a spa or maybe another year of marriage. What ever the reason a diner in Wailea or Makena is special.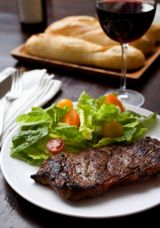 Wailea restaurants are not the cheapest on the island, but with Kihei next door this is not a problem. For a different low priced lunch. Big Beach is right up the street from Makena and at lunch time the roadside dives rock with flavor and price, we even have Maui Dining Coupons for some. So take a break and eat like a local, great food, cheap prices. The 2009 Entertainment Book is Now Available! Order Today and Get Free Shipping! Discounts on dining, hotels, and fun!
Nightly entertainment is readily available in all resorts, but on the low octane level compared to Kihei, Kaanapali or Lahaina.
Wailea Maui is known for its luxurious elegance and world class dining is part of that. Even the restaurants at The Shops Of Wailea are a relaxed step above normal mall eateries.
Our Wailea restaurants reviews will cover some of the top reviewed restaurants and list some of my favorites. (think, road side dives, local foods, and cheese burgers)
---
Wailea and Makena Dining Guide
Your Wailea condo rental or Hawaii Vacation Home rental
may be the best bet for any meal, especially when eaten in a private setting at dusk with your better half by your side.
Download the planner and start today planning your perfect Maui vacation
GET-ME-TO-MAUI VACATION PLANNER
---
Wailea Restaurant Reviews
IL Teatro at Capische
The wine list is equal to the exquisite food served at IL Teatro at Capische. Reviews from across all visitors relay the fact that these guys know what to do and how to present it. Capische is located in the Diamond resorts of Wailea. Reservations are recommended with only nine tables you will more than feel the touch of personal attention. When you know you need to end a great day in Maui this is where you dine. Located in the Diamond Resort Phone 808-879-2224
---
SeaWatch
Total relaxation, gazing across a perfectly manicured fairway with views to the ocean. After a day on the course or a grand spa treatment come to the Seawatch to enjoy Maui award winning seafood delicacies. Using local ingredients from the waters around Maui Chef Carlos creates clean flavors that are depicted in a style that he calls "coastal cuisine." An exceptional wine list compliments any plate served. Service you deserve along with fair pricing bring customers back year after year. View the Menus
Location is 100 Wailea Golf Club Dr, Wailea, Phone 808.875.8080
---
Wailea's dry warm weather allows Wailea restaurants to offer full open seating and this Four Seasons restaurant take full advantage. With ocean-side seating, and tiki lighted torches a romantic Italian diner served by the most service aware staff on Maui. To view the lunch or diner menu click on the links at the bottom of Ferraro's website.
Located at the Four seasons resort 3900 Wailea Alanui, Phone (808) 874-8000
---
Tommy Bahamas' Tropical Cafe
One of my favorite Wailea restaurants is Tommy Bahamas Tropical cafe in The shops at Wailea. It could be the breeze blowing through the open eating area or maybe the soft island music being played, but I think it was the total package they deliver to you. Great food, soft music, ample liquids, open air, soft lighting, service beyond the ordinary, all pulled together to make your dining experience a lasting memory. Located in Shops at Wailea. Phone 808-875-9983
---
What more can you say about Ruth Chris steaks done right, service is tops, and menu blankets the taste desires. Located in Shops at Wailea. Phone 808-874-8880
---
Now I am a simple person at heart so when I see a taco truck I stop and taste it up. Believe me here this is the best fish taco I have had on Maui. Low cost, hot, quick service and didn't need to change clothes before dining. Open air table, next to a road, by a fence. Throw ambiance out the window and get over to Big Beach at lunch and get the best deal in Wailea and Makena.
---
Duo Restaurant
Duo Restaurant located in the Four Seasons resort Maui is the newest culinary stop in the Wailea Restaurants market. Featuring the a menu of steaks and seafood, with a view to completely relax away the days stresses. Perched above Wailea Beach and with views of the Maui Mountains, soft trade winds will whirl taste to your senses on the open air seating areas. See their website including their menus and times here Phone for reservations 808-874-8000
---
Food Network famous Chef, Wolfang Puck's restaurant Spago, features a menu with fusions of Hawaiian and Californian cuisine. Wolfgang inspired menu items will astound your senses as you discover the meaning of decadence in flavors fused together to heighten taste to new levels. Open air Lani seating as well as indoor Asian inspired surroundings. Located in the Four Seasons Resort Maui. Phone 808-874-8000 for reservations. Wolfgang Puck Shares a plentiful list of his recipes on his website, Wolfgang Puck.
---
Cheese Burger Island Style
Located in the Shops at Wailea Cheese Burger Island Style is very much like the other famous Cheese Burger restaurant on Maui (Cheeseburger in Paradise), and they should. Once they were the same but legalities of copyrights wins and the name changes. The good news is the flavors stayed the same. I eat there at least three times when ever I am in Wailea. The menu is large enough to accommodate any taste, any eating preference and any budget. Service is always quick. The view from the open air dining area was once hugely better but someone built a Condo project between the restaurant and the ocean. The view is still great and the food is excellent, see the menu with prices here on their website, Phone: 808-874-8990.
---
If you get a little sticker shock by all the prices you see on these Wailea restaurant menus don't worry, invest the few dollars in the Entertainment book for Hawaii and save the cost of the book in one meal. The 2009 Entertainment Book is Now Available! Order Today and Get Free Shipping! Discounts on dining, hotels, and fun!
Remember to check back with often we are forever adding and bettering this site based on our users suggestions. If you have an opinion on anything you see on our site just click the footer and you can securely leave us any suggestion. I hope you use this site to get you the best trip to Maui you can.
Ma Halo
Leave Wailea Restaurants page and get back to the home page.