WAIHEE RIDGE HIKE
---
---
While vacationing in Maui Hawaii my wife and I tried out the Waihee Ridge Hike, and what a treat this hike turned out to be.
The 1600 foot elevation and 6 mile round trip hike is considered moderate, but can be easy if you pace yourself and are in decent physical shape. Set aside about 3-5 hours for this free activity
Starting the Hike
Starting from first parking area at the Maluhia Boy Scout Camp you will slip through a gated pasture and up a concrete path that has been placed there so a farmer can actually drive up to the pasture.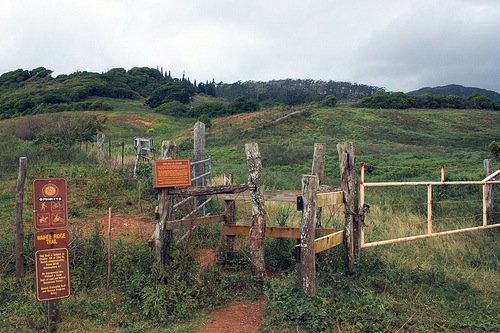 This should give you an idea of the steepness of this first quarter mile or so.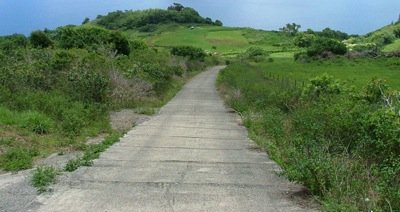 What Will I See on a Waihee Ridge Hike
Once you pass through the other side of the fenced pasture you will be on a single track style path until you reach the top, Lanilili Peak. Lanilili Peak holds a beautiful view worth every step required.

Passing through several distinct climate zones you will notice the changes in the plants, trees and temperature. On the sides of the trail you will be looking into deep valleys, notice the waterfalls and rainforest canopy below.
Guava fruit trees, and thimbleberries are yours for the snacking just watch your footing, the sides of the trail are steep and deep. Pine trees will shade you in one zone giving you the sense of a hidden forest. You will be delighted by this hike
What To Bring
Starting out at 1,100 foot elevation you will be warm, as you climb you will get chilled as you sweat and the winds pick up around you.

Clothes; Shorts are fine as the trail is maintained. A light windbreaker should be all you need if you get chilled easy.

Shoes; Closed toe shoes will work, like sports shoes.

Sunblock, Water, and a snack are required, no facilities of any kind are on this hike so please be kind to nature.
When To Go
The weather will have the most bearing on your start time. The earlier the better as the afternoon heat will cause clouds at the top. The top summit of the Waihee Ridge Hike holds the most remarkable views so try for the least cloudy forecast.
Leave Waihee Ridge Hike Page, get back to Main Maui Hike Page
---
---
---
Other Pages You May Need
Area of Island

Am I staying in the best area?

Don't miss the best restaurant close to you

I could have stayed in, What?

Is this Maui beach safe?

Am I missing out on Maui's best activities?

The best golf course for me on Maui is?

What things to do on Maui are free?




---

Check back often we are constantly adding pages and offers. I write pretty slow. You may not be ready to go to Maui this year but when you are we will Get You To Maui.

MA HALO